Jewel Gear, Psy.D.
Dr. Jewel Gear is Virginia-licensed clinical psychologist with 16 years of clinical experience. She is also board certified in Child psychology.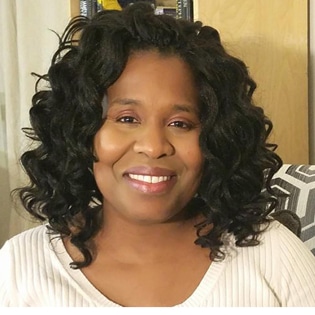 Jewel holds a Master's degree in Forensic Psychology from John Jay College of Criminal Justice and a Doctorate in Clinical Psychology from the American School of Professional Psychology. She completed her internship with at the Center for Training in Multicultural Psychology at Boston University Medical Center./p>
Dr. Gear has experience working with patients across the age and diagnostic spectrum providing individual, group and family therapy and psychological assessments. She is experienced in treating depression; anxiety-related disorders, particularly OCD; behavior disorders; men's issues; trauma; and immigration and acculturation issues. With regard to assessments, Jewel specializes in culturally sensitive evaluations related to personality and emotional functioning. However, she particularly enjoys working with children and families and with people in the criminal justice system./p>
These two loves led her to the field of family forensic psychology, which encompasses areas where child and family psychology and the law intersect. Dr. Gear is trained in parent coordination, parent-child assessments, child-parent relationship therapy, and the Marshak Intervention Method (MIM). Further, she has experience addressing parenting, co-parenting and reunification issues. Dr. Gear is bilingual in English and Spanish.