Modern Play Therapy Practice for COVID-19 and Beyond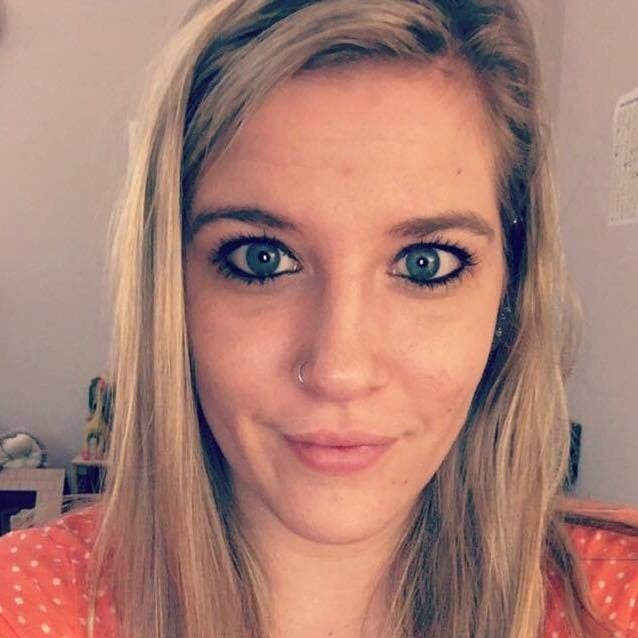 Dr. Rachel Altvater
Program Goals
The COVID-19 pandemic forced thousands of play therapists to rapidly adjust their practice overnight. Tele-play therapy became a universal therapeutic go-to as a way to maintain a supportive and healing therapeutic space during an unprecedented time. Since this method of service delivery is in its infancy stage, many play therapists are at a loss for how to competently and ethically navigate this new play therapy platform. This webinar will serve as a guide for play therapists to creatively implement digital interventions based on their chosen clinical approach. Play therapists will be encouraged to identify their core theoretical foundation to assist with conceptualization of problem behaviors and choice of appropriate tele-play therapy interventions. Play therapists will learn how to transition online, digital interventions back to traditional, in-person playrooms to meet the modern child where they are in a digital era. Ethical considerations, diversity factors, and limitations will also be explored.
Program Schedule
The schedule will consist of lecture, discussions, and experiential work
45 Minutes – Navigating the tele-play therapy platform & incorporating technology into play therapy
General guidance
Increasing comfort
Speaking with parents
Diversity factors
Ethical considerations
Limitations
Managing challenges
45 Minutes - Conceptualizing problem behaviors through theoretical foundation
Exploring directive / non-directive approaches
Helping people to understand what is occurring for a client through a particular theoretical lens (e.g., psychodynamic framework will focus on early childhood and attachment experiences) - this will lead clinicians to understanding which interventions to use that matches their primary orientation
90 Minutes – Digital tool interventions
How to choose digital tools to meet theoretical foundation and client needs
Transitioning digital tools back to the play therapy office
Examples
Experiential activity and discussion
Course Objectives
By the end of the course participants will be able to:
Describe chosen core theoretical framework for play therapy practice and apply clinically sound tele-play therapy interventions based on theoretical framework and client problem behavior.
Identify two diversity factors and two ethical considerations when navigating the tele-play therapy platform.
Demonstrate application of digital tools via tele-play therapy and transition of these interventions back to in-office play therapy sessions.
General Course Information
Example: This course is limited to 40 participants and is designed to facilitate experiential work, group discussion, and review the present literature and practice regarding technology and play therapy.  Participants will have ample opportunity to discuss their specific needs and clinical questions.  Participant feedback and participation will be sought out throughout the training.
Clinical case discussions will adhere to HIPPA regulations regarding client confidentiality.
Target audience is all mental health professional disciplines
The program is Beginning Level
This event is co-sponsored by Starbright Training Institute and the Institute for Continuing Education.  Starbright Training Institute is approved by the Association for Play Therapy to offer continuing education specific to play therapy (APT Provider No. 96-029).
Additional CE units, not specific to play therapy, will be provided through the Commonwealth Educational Seminars (www.commonwealtheducation.com).  There is an additional $25 fee for social work, counseling, MFT, and psychology CEs and checks are made out to Starbright Training Institute (or cash paid at training, no credit cards).
For information about continuing education credit, fees, and deadlines for cancellations/refunds, please see https://starbrighttraininginstitute.com/. It is the participant's responsibility to check with their individual state boards to verify CE requirements for their state.
Myriam Goldin, LCSW, RPT-S is Director of Starbright Training Institute.
Phone:  703-980-2886.
Email: mgoldin@gilinstitute.com
Grievance Policy
Commonwealth Educational Seminars (CES) seeks to ensure equitable treatment of every person and to make every attempt to resolve grievances in a fair manner. Please submit a written grievance to: your name, email, and phone. Grievances would receive, to the best of our ability, corrective action in order to prevent further problems.
Accommodations for the Differently Abled
Starbright Training Institute's training facilities are handicap accessible. Individuals needing special accommodations please contact the Director of Starbright Training Institute. See contact information above.
Course Instructor Contact Information
Name: Rachel Altvater, Psy.D., RPT-S
Bio: Dr. Rachel Altvater is a Licensed Psychologist in Maryland, Washington, D.C., and Virginia, Registered Play Therapist–Supervisor, and Certified Clinical Trauma Professional. She is the owner of Creative Psychological Health Services, a psychologist at Gil Institute for Trauma Recovery and Education, an affiliate faculty member at Loyola University Maryland, and the President of the Maryland/DC Association for Play Therapy. Dr. Altvater published two articles in the International Journal of Play Therapy on her research of technology use in play therapy and is a contributing author in Integrating Technology in Modern Therapies: A Clinician's Guide to Developments and Interventions. She is the recipient of the 2019 Emerging Leader Service Award from the Association for Play Therapy, the 2018 Outstanding Play Therapy Research Award from the Maryland/DC Association for Play Therapy, and the 2018 Distinguished Alumna of the Year from The Chicago School of Professional Psychology, Washington, D.C. Campus.
Website:  www.creativepsychological.com
Email:  dr.rachelaltvater@gmail.com
Phone: (443) 478-3619 (work cell)