Play Therapy with Children of Divorce: Helping Children Cope with Warring Parents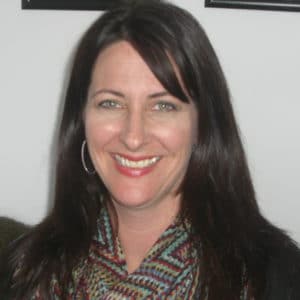 Heather Bryan, LPC, RPT
Program Goals
Many children are referred for play therapy to help them adjust to divorce.  Divorce can leave children feeling anxious, overwhelmed and vulnerable. Unfortunately, ongoing post-divorce conflict can make a child feel like they are caught in a bad game of tug of war.  About one fourth to one third of divorcing couples report high degrees of hostility and conflict over daily care of their children many years after separation. High conflict divorce can have a significant impact on a child's development and negatively impact their overall growth. Providing play therapy for children whose parents are experiencing a high conflict divorce or custody battle can be very challenging for play therapists and clinicians.   It is important to understand the impact that high conflict divorce has on children at different developmental phase. In addition, it is important to develop the proper play therapy skills, clear polices and protocols in these kinds of cases to avoid common mistakes and to remain child centered. This workshop will provide a solid foundation of practical knowledge, guidance and hands on play therapy interventions to help play therapist and clinicians effectively work with children who are experiencing and living with high conflict divorce.  
List your measurable learning objectives here:
Therapists will learn how to gather important clinical information during intake to help develop an appropriate play therapy treatment plan.

Therapists will learn how to set and maintain firm boundaries and expectations with their client's parents and attorneys to protect the process of play therapy.

Therapist will learn how high conflict divorce impacts children at different developmental phases.

Therapists will learn common play themes in children who are experiencing high conflict divorce.  

Therapists will learn 3-4 play therapy techniques that help children of high conflict divorce reach their treatment goals.

Therapists will learn how to create policies specific to working with high conflict divorce families.
General Course Information
This course is limited to 14-16 participants and is designed to facilitate experiential work, group discussion, and review the present literature and practice regarding technology and play therapy.  Participants will have ample opportunity to discuss their specific needs and clinical questions. Participant feedback and participation will be sought out throughout the day.
Clinical case discussions will adhere to HIPPA regulations regarding client confidentiality.
Target audience is: All Mental Health Professionals working with children and families.
The program is for Beginning Level, Intermediate Level, Advanced Level.
This event is co-sponsored by Starbright Training Institute and the Institute for Continuing Education.  Starbright Training Institute is approved by the Association for Play Therapy to offer continuing education specific to play therapy (APT Provider No. 96-029).  
Additional CE units, not specific to play therapy, will be provided through the Commonwealth Educational Seminars (www.commonwealtheducation.com).  There is an additional $30 fee for social work, counseling, MFT, and psychology CEs and checks are made out to Starbright Training Institute (or cash paid at training, no credit cards).
For information about continuing education credit, fees, and deadlines for cancellations/refunds, please see https://starbrighttraininginstitute.com/. It is the participant's responsibility to check with their individual state boards to verify CE requirements for their state. 
Myriam Goldin, LCSW, RPT-S is Director of Starbright Training Institute.  Phone: 703-980-2886. Email: mgoldin@gilinstitute.com
Grievance Policy
Commonwealth Educational Seminars (CES) seeks to ensure equitable treatment of every person and to make every attempt to resolve grievances in a fair manner. Please submit a written grievance to: Heather Bryan, hbryan@gilinstitute.com, 202.491.0998. Grievances would receive, to the best of our ability, corrective action in order to prevent further problems.
Accommodations for the Differently Abled
Starbright Training Institute's training facilities are handicap accessible. Individuals needing special accommodations please contact the Director of Starbright Training Institute. See contact information above.
Course Instructor Contact Information
Name: Heather Bryan, LPC, RPT
Bio: http://www.gilinstitute.com
Website:  http://www.gilinstitute.com
Email:  hbryan@gilinstitute.com
Phone: 202.491.0998